So, you are looking for a new game to play with friends and family. A game that is different from the usual classics. A game with a sarcastic edge and fun visuals. What you are looking for is Unstable Unicorns. Read on for an in depth Unstable Unicorns game review.
Unstable Unicorns' Background
Unstable Unicorns is part of the Unstable Games family, which includes: Here to Slay, Happy Little Dinosaurs, Tik Tac K.O., Wrong Party, and Llamas Unleashed. As with every game in the Unstable family, the cards are bright, colorful, and cartoonish.
The excitement about this game was palatable long before it hit the shelves. It was first launched as a concept on Kickstarter and quickly became one of the platform's top 100 most backed projects of all time.
In 2019, it won a People's Choice Award for Toy of the Year.
Unstable Unicorns' Base Pack & Expansion Cards
The game's number of players is between 2 – 8. Gameplay is just 30-60 minutes. This makes it an excellent game to use as an icebreaker or starter for parties, or for new players at board games events. It is suitable for players aged 8 and up, making this a great game for family nights as well.
For those looking for a naughty, 21+ version, check out the NSFW base pack. Unstable Games promises that it is "outrageously offensive."
A variety of extension packs keeps it interesting. Choose among Adventures, Dragons, Nightmares, Rainbow Apocalypse and Unicorns of Legend.
Check the Unstable Games site intermittently to see when new expansion packs are released.
How to Play the Unstable Unicorns Card Game
The first player to fill their stable with the required number of unicorns wins the game. Sounds simple, right? Not so fast!
There are all sorts of trip-ups as you build your unicorn army. You can also betray your friends to help yourself get ahead.
To start, separate the baby unicorns from the deck. Each player gets one baby unicorn in their stable and the rest go into a stack called "the nursery."
Next, shuffle the rest of the deck and deal five cards to every player. Place the remaining cards face down. This is the draw pile.
Play goes clockwise and the starting player is the one wearing the most colors. Each turn is has four phases:
Launch any cards that have effects. If you do not do this at the start of your turn, you may not use the effect during the rest of the phases.
Draw one card.
Play one card or draw one more card.
If you wind up with seven or more cards, discard down.
Sounds pretty easy, right? After all, you just need to add unicorns in their stable. How hard can it be to get seven unicorns into the stable (six unicorns if you have 6-8 players instead of 3-5)? Well it's actually quite challenging!
There are cards that that are designed to impede your progress, and cards that let you betray your friends. Those magical unicorns don't just hop into the stable with every draw!
As you play a card, you will either build a unicorn army, be forced to remove unicorns from the stable, or impact opponents (and most likely, not in a way that helps them win)!
What Makes These Unicorns so Unstable???
Those unicorns are subject to the whims of the cards. As you draw a card, you can expect one of the following:
Instant cards
Instant cards are put into play when needed – it does not have to be your turn. Typically, these cards stop opponents from taking actions that could keep you from winning.
Upgrade cards
These cards are used to upgrade a stable. You could upgrade an opponent's stable, but if you want to win, use this card on yourself!
Downgrade cards
The opposite of upgrade cards, downgrade cards have a profoundly negative effect on the stable. Be sure to use these cards to stir trouble!
Magic cards
These cards can only be played on your turn. Have you heard of the term "chaos magic?" That is exactly what these cards do! They introduce an element of chaos that turns the game on it's head.
Magical unicorn cards
Magical unicorns are your friends. You can get them through these cards. You want to have magical unicorns in their stable because they have special powers that can help you win.
Basic unicorn cards
Basic unicorns are your friends too even if they don't have magical powers. You can get basic unicorns through these cards. They increase your stable count and help you get to the winning number faster.
Baby unicorn cards
Baby unicorns are the first ones in the stable. You get one at the start. Based on the cards you draw, you may be able to summon another card with a cute baby unicorn to help you grow your stable.
What If I Love Unstable Unicorns So Much, I Can't Stop Thinking About the Game?
This is a very valid question. The game is so much fun, you'll spend time between games thinking about playing when you should be working, or sleeping or concentrating on chores. The struggle is real!
Don't worry, there is a way to show your love for this game 24/7 more than just playing cards. Unstable Games has all kinds of merch and you can get it right from the Unstable site or from TeeTurtle.
You just can't say "neigh" to unicorns on pins, t-shirts, and even underwear! To boost your playing experience, you can buy playing mats, card sleeves, and dice sets.
Who Should Play, and Why
Now that you know a little more about the history of the Unstable Unicorns card game, how to play a card, build your stable and win the game, let's take a closer look at who should play, and why.
Who should be playing Unstable Unicorns?
This card game is best played by those with a sense of humor. Although cuter and not as "naughty," the base game is very reminiscent of the games you can play from The Oatmeal.
The base game is suitable for children, but may be best enjoyed by players aged 10 and up. The minimum gameplay on the package is age 8, but the fast pace and rivalry make it suited for those willing to play without mercy.
Speaking of The Oatmeal, if you enjoy the more risky games of that sort, definitely look into the NSFW version.
The dirty jokes and wildly inappropriate content make this version firmly in the 21+ age range. Additionally, don't just take the age into context. You want to have the right crowd around the table or you are going to have a dud of a game. If you want to play the NSFW version, make sure you are playing with a group that loves that kind of bawdy humor.
If you and your friends play and enjoy Joking Hazard, you can handle the NSFW Unstable Unicorns base game.
To sum who should play Unstable Unicorns: Older youth, those with a sense of humor, and those that like cut-throat gameplay for the base game. All of the above plus a very dirty sense of humor – and those aged 21+ – for the NSFW base game.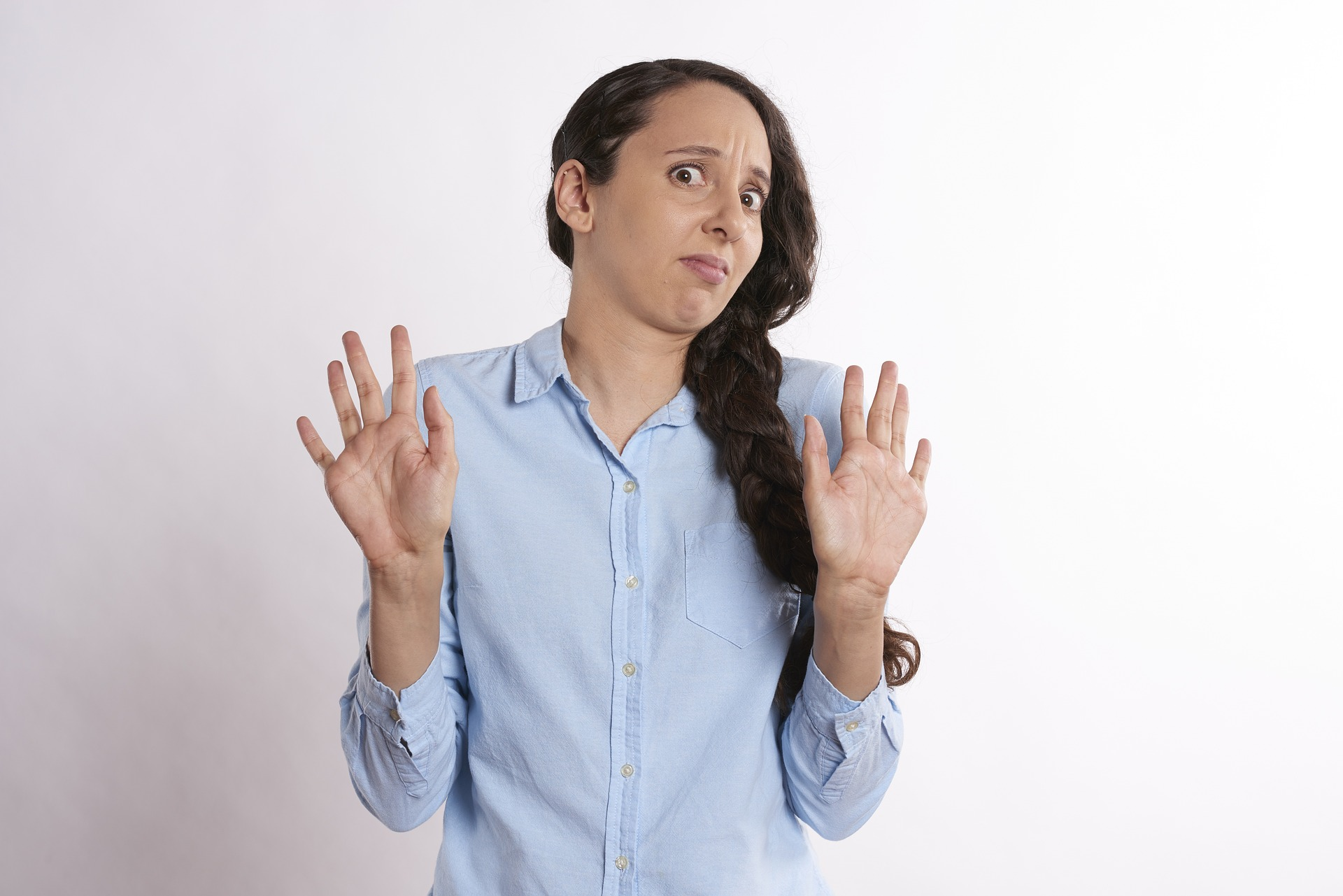 Why play Unstable Unicorns?
There are many great reasons to play Unstable Unicorns. Let's look at a few of them.
A new spin on board game night: If you enjoy having friends over for games but are tired of Monopoly and Scrabble, Unstable Unicorns is a fresh and modern game. The original base game is suitable for a variety of ages, so it's good for family gatherings too.
Easy to learn: The Unstable Unicorns cards are easy to read and learn. It's a relatively quick game (unlike Risk, chess, or Eldritch Horror), making it something you can whip out and enjoy without spending an hour going over the instructions.
Expansion pack: Each pack allows a new and exciting way to play. The volume of the packs means you get incredible value and can customize the game to suit your crowd.
The naughty version: Of course, for those adult nights, bachelorettes, or naughty friends, having an NSFW version is a blast. You get all the benefits listed above, but can use this version for your adult-only parties. Let the kids watch a movie; you and your friends have naughty unicorns to wrangle!
Where to Buy Unstable Unicorns
Are you now convinced that you need the Unstable Unicorns cards in your life? Here's how to get your hands on this card game.
Board game cafes are growing in popularity across North America. Most board game cafes sell games too. This is a great way to try out Unstable Unicorns with your friends, then support a local business by buying the game. Most of these smaller cafes have games for sale, new and/or used, and tend to carry Kickstarter games like this one.
You can buy Unstable Unicorns directly from Unstable Games online. A variety of big box retail stores currently carry Unstable Unicorns, including Walmart and Target. Board game stores also carry this card game.
Amazon carries new and used Unstable Unicorns, but you take the risk here when you buy from a reseller. If ordering online, it is best to buy it right from Unstable Games. However, Amazon does have some unlicensed accessories that are compatible with the game. For example, you can get a rainbow carrying case large enough for the base game and several expansion packs.
How Much Does Unstable Unicorns Cost?
The price will vary depending on where you make your purchase. Also, prices are subject to change. If you buy on Amazon or from a reseller, you may have to pay for shipping.
When buying directly from Unstable Games, the price of the base game is just $20. Expansion packs are $15 each, or can be purchased bundled for $60.
The cost of Unstable Unicorn's mech varies depending on if you want a pin, playing mat, t-shirt, etc. The cost will also vary if you purchase your merch from Unstable Games or from TeeTurtle, as TeeTurtle has frequent sales and discounts.
In Summary
Unstable Unicorns is a wonderful game that is easy to learn and fun to play. The base game works well for older youth to adults, and the NSFW game is for ages 21+.
Expansion packs allow for customization and personalization of gameplay. Expansion packs create a lot of value as you can continue to play but have different experiences each time.
Unstable Unicorn mech allows you to enhance gameplay with branded playing mats; or, purchase dice, pins and t-shirts to show off your love of the game. Both Unstable Games and TeeTurtle carry Unstable Unicorn merch.
It is easy to find and buy Unstable Unicorns. Simply buy online from Unstable Games, or head to your nearest big box retail store, board games café or Amazon. Remember, you buy at your own risk when buying online from an unlicensed reseller.
Once you enjoy Unstable Unicorns, it will become a favorite part of your party plans, family nights in around the table or board game evenings with friends. So go ahead. Get unstable while building your stable of magical, baby, naughty and nice unicorns.