Add mystery and excitement to your family game nights with the best mystery board games! Choose from classic mysteries, detective stories, and more!
Mystery board games are entertaining and engaging for children of all ages. They're interactive, educational, and an excellent way for kids to use their critical thinking skills. The goal is usually to figure out who did it—solving the mystery using clues and deductive reasoning.
The beauty of these games is that they can be tailored to fit any age group. Younger children will have an easier time if there is less complicated material. At the same time, older kids may prefer more complex puzzles requiring higher problem-solving skills. Different gaming styles can also be used depending on the age group and interests of the players.
Whatever type of mystery game you choose for your family or friends, everyone will have an enjoyable experience! They provide hours of entertainment and help develop problem-solving abilities in children without the need for examples.
So why not try mystery board games – your little ones won't regret it!
Unleash your inner detective and unravel the mysteries of fun with these 7 exciting board games:
Simply Suspects
Players: 2-6 | Age: 8+ | Game Time: 15-30 minutes
Are you ready for the ultimate challenge in detective work? Look no further than Simply Suspects, an engaging board game perfect for family and friends of all ages. Players become detectives tasked with solving a murder case. The suspect list is long – and you must deduce which one is guilty by analyzing evidence and questioning witnesses.
Simply Suspects puts a unique twist on the classic whodunit game format. Instead of solving a mystery as quickly as possible, players must contend with multiple cases, each more complicated than the last. As interrogations progress, fresh clues emerge, and unexpected connections are revealed – making it harder to tell who's telling the truth.
How to Play:
• Players choose one of five available cases to investigate.
• Each case is based on a different set of evidence and witnesses.
• During each round, players must move their tokens around the board and interrogate witnesses to determine who committed the crime.
• Players are awarded points for correctly solving cases, with higher point values given for more complicated cases.
• The game ends when all five cases are solved or time runs out.
• The player with the most points at the end of the game is declared the winner!
Furthermore, this first detective game that requires critical thinking skills beyond those generally found in traditional board games. At first glance, Simply Suspects may appear like any other crime-solving puzzle box. Still, it is more than that: it's a fascinating journey through dark mysteries filled with complex characters, exciting plotlines, and twists that shock even the most experienced detectives.
Simply Suspects strikes the right balance between being entertaining enough to keep players engaged and challenging enough to make them use their brains at every turn. It creates an unforgettable experience suitable for anyone seeking to exercise their deductive reasoning skills to pursue justice! So why not get your friends together and put your analytical minds to work? After all, nothing beats gathering around the dinner table to solve a good old-fashioned murder mystery!
Clue Board Game
Players: 2-6 | Age: 8 | Game Time: 45 minutes
Do you enjoy good murder mystery games? If so, you will love the Clue board game for kids ages 8 and up with a reimagined twist. Based on the original Hasbro game from 1949, this game takes the classic murder mystery to a new level. Not only will it challenge your sleuthing skills, but it will engage your creative side as well.
The Clue Board Game is one of history's most iconic detective games. The object of the game is to solve a murder mystery by investigation. As detectives, each player must at crime scenes, uncover clues, search for suspects, question witnesses and ultimately discover who is responsible for the crime in question. Each round modern crime board game consists of players gathering evidence which can be used to deduce whodunit.
How to Play:
• Assemble the original game, board and all components (including the 6 suspects – Miss Scarlet, Professor Plum, Mrs. Peacock, Reverend Green, Colonel Mustard and Dr. Orchid) in the middle of your play area
• Each player chooses one of the six suspects to take on as their character for the game
• Place 1 furniture token per suspect on a corner space on the game board
• Take turns rolling the dice and moving around the board
• Anytime you enter a room (marked by metal frames on each side of a room) draw one clue card (this could include a weapon card or character card!)
• If you have 1 suspect and 2 weapons in hand during your turn you can make an accusation by calling out who did it with what weapon
• To win you must correctly accuse who committed the murder, with which murder weapon used, in which room!
In conclusion, if you're looking for hours filled with fun then you can't go wrong with this 2D interactive adventure that blends both deduction game and storytelling into one neat package! So why don't you gather your family or friends today for an evening of challenging yet enjoyable entertainment? Get ready to put on your deerstalker hat because once you've embarked on this journey there's no turning back!
Catch The Crook
Players: 2-5 | Age: 8 | Game Time: 20 minutes
Are your kids bored of playing the same old board games? Are you looking for something exciting and challenging for your little one? If yes, then it's time to add the Skillmatics Board Game – Catch The Crook to your game closet.
This mystery board game is like no other board game. It promotes logical and analytical thinking along with enhancing problem-solving skills. All they need is a bit of skill and some luck to catch the notorious thief!
How to Play:
• Each player takes on the role of detective and must solve crimes by traveling around the city.
• Players must use skill, luck, and quick thinking in order to identify the criminals based on their character traits and set up traps to catch them.
• The game comes with a box of mystery cards, clue cards, suspect cards, mission cards odd game back, tokens & coins, and an instruction booklet.
• Each player should draw one mystery card from the box that contains clues related to the next crime scene still in progress.
• Players then compare these clues with the number of players on their suspect card and try to find out which suspect matches the description given by the clue card.
• If a player correctly identifies the suspect according to the clues given in their mystery card, they can trap them using one of their tokens or coins.
• All players can use their tokens or coins at once when trying to catch a criminal but only one player shall be successful.
• The first person who catches all five criminals wins the game!
The Skillmatics Board Game – Catch The Crook comes with a box full of mystery cards, clue cards, suspect cards, mission cards, tokens & coins and an instruction booklet that can guide you through the entire game-play. It has been developed in collaboration with certified educators who have made sure the content is age appropriate and educational at the same time. What's more, its attractive illustrations & artworks make it visually appealing as well!
So why wait? Get this amazing board game today & give your kids a chance to prove their sleuthing skills! Let them become junior detectives & develop important thinking skills while having loads of fun!
Escape Room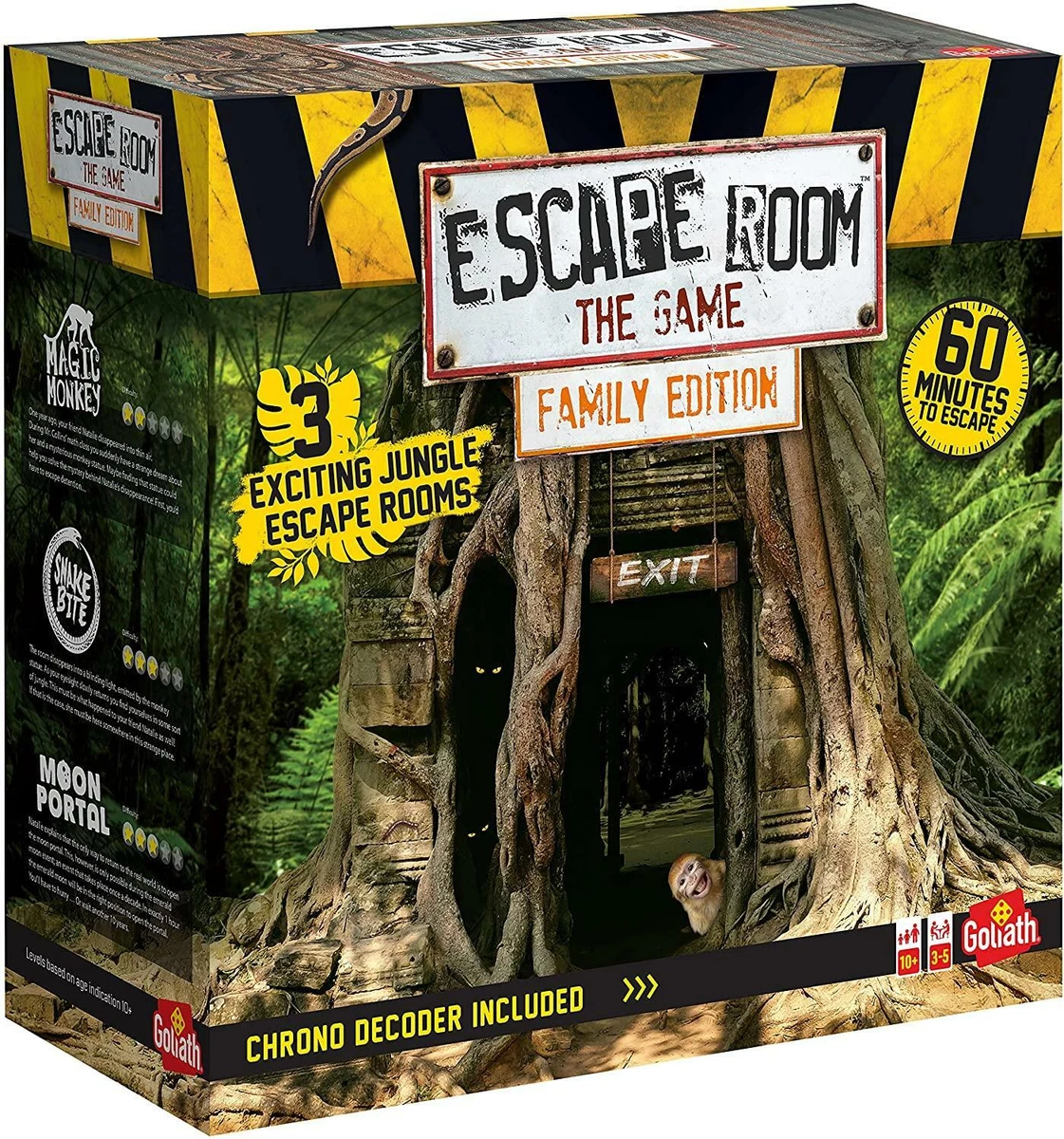 Players: 3-5 | Age: 10+ | Game Time: 60 minutes
Are you looking for an exciting game night with your family? Escape Room Family Edition, from the makers of Escape Room: The Game, offers hours of interactive, thrilling fun. Whether you're a fan of escape rooms or are just getting started, this game is perfect for anyone who loves a challenge.
The game consists of six scenarios, each more difficult than the last. You and your family will work together to solve puzzles and riddles as quickly as possible to beat the clock and escape each room. With cards filled with codes and puzzles, it's up to you to determine how each scenario should be tackled. If you get stuck, don't worry – there are bonus cards that can help you out!
How to Play:
• To begin each game, all pieces should be placed inside the box. A timer should be set according to the chosen difficulty level (beginner, intermediate, or expert).
• The first player to select a card will become the "Code Keeper" and will read aloud code and puzzles that other players should solve before time runs out.
• After solving each puzzle and collecting codes, players must return to the starting point before time runs out.
• The game ends when all puzzles have been solved successfully or after three unsuccessful attempts at any one puzzle.
One great thing about this game is its portability – since all pieces are stored inside the box when not in use, it's easy to take on road trips or play during family movie nights. The colorful design also adds a lot of personality to any living room or bedroom.
It's an excellent way for kids and adults to bond over solving mysteries together! With plenty of replay value and tons of suspenseful moments along the way, this game makes for a great addition to any family's shelf (especially those who enjoy a good brain teaser!).
Mystery Date
Players: 2-4 | Age: 8+ | Game Time:
Do you fondly remember playing board games with your family as a child? Are you looking for something nostalgic, like time with your children or grandchildren? Mystery Date, a classic game from the '80s, will bring back all the memories of long nights filled with laughter and competition.
How to Play:
• Set up the board in the middle of the playing area.
• Have each player select a character token to move around the board.
• The youngest player goes first, rolling the dice and moving their token several spaces according to what they rolled.
• Each space on the board directs the player to collect a specific item, such as flowers or perfume. If a player has already collected all their items, they can move directly to the Mystery Date space at the end of the board.
• When a player lands on a Surprise Card, they must follow its instructions to receive an extra item or lose one.
• As players move around the board, they can pick up additional items to help them reach their goal faster or gain access to secret locations.
• The first player to collect all their items and return to the Mystery Date space wins!
This game's clever design elements reminiscent of 80s-era fashion make it memorable. All of the character tokens are stylishly dressed figures with unique personalities. Plus, special surprise cards can change depending on what 'date' the player has chosen – a romantic evening out at a fancy restaurant or a wild night out at an amusement park. Players create exciting adventures just by rolling dice – not to mention many laughs along the way!
So grab your family members or friends and let nostalgia take over with this game. This classic board game stands out among other modern favorites with its timeless design and entertaining gameplay. Even decades after being first released, everyone will have fun discovering what Mystery Date offers!
Scooby Doo in Betrayal at Mystery Mansion
Players: 3-5 | Age: | Game Time:
Scooby Doo in Betrayal at Mystery Mansion is a cooperative board game, that combines the beloved cartoon franchise with classic horror elements. Players take on the roles of Shaggy, Velma, Daphne, Fred, and Scooby-Doo as they investigate a creepy old mansion. The goal of the cooperative game is to explore each room of the mansion and survive by thwarting a variety of spooky encounters. Players must also search for clues leading to solving an ancient mystery.
How to Play:
• Each player in the game takes up to four players to take on the role of one of the five characters: Shaggy, Velma, Daphne, Fred, and Scooby-Doo
• Players take turns in exploring each room of the mansion and searching for clues
• Players use cards from their deck to search, move around the haunted mansion, and deceive or defend against monsters and supernatural obstacles
• Collect items such as food, weapons, treasures, and clues that can help you towards completion of your mission or reveal part of the mystery to assist other players in solving it
• Once all players have agreed on which murder mystery party they will solve, everyone takes turns moving each character around the mansion, trying to collect as many objects as possible related to the mystery.
• The first player to successfully solve their mystery wins.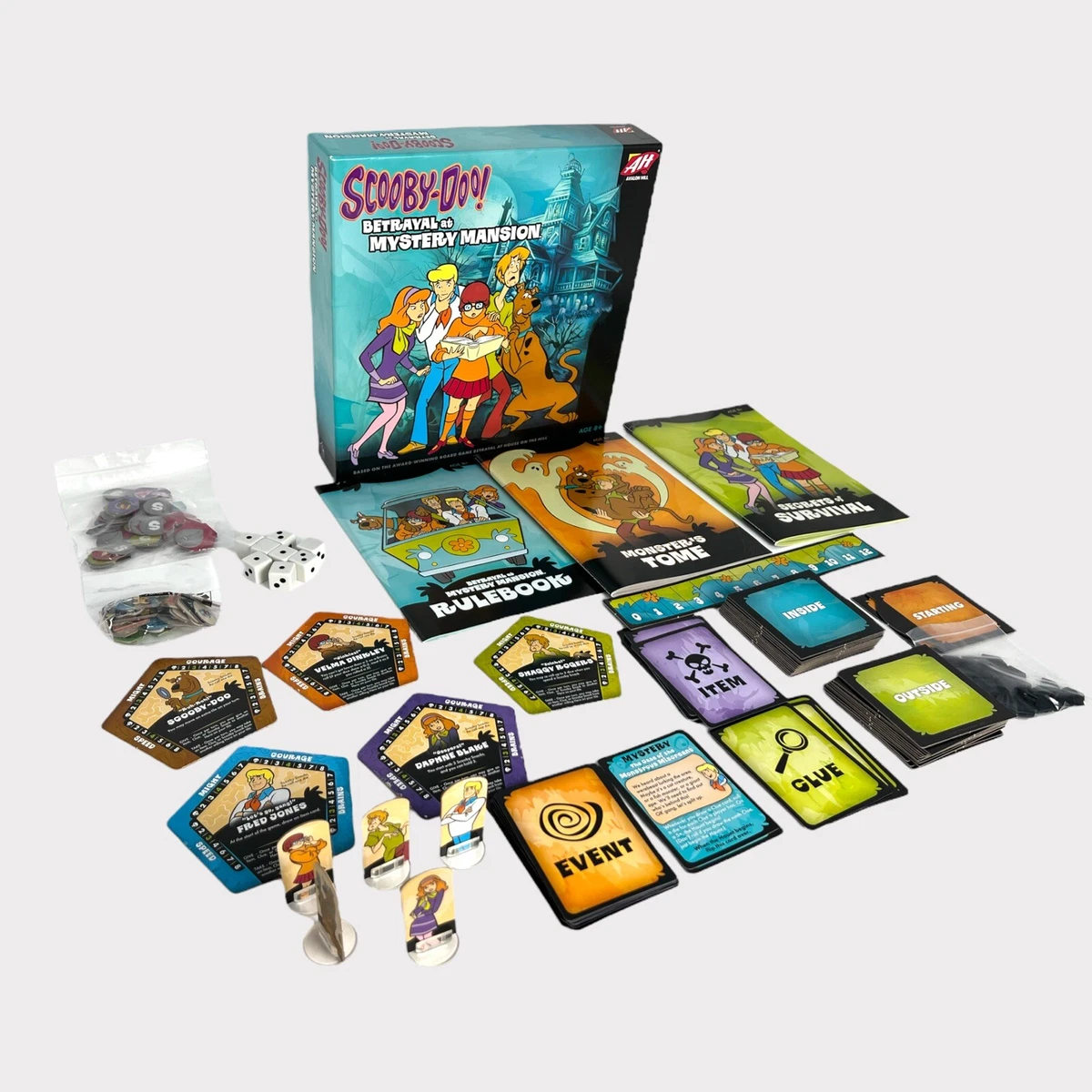 The exciting thing about Scooby Doo in Betrayal at Mystery Mansion is its replayability factor; no two experiences will ever be quite alike depending on what characters are chosen by whom. This keeps things fresh no matter how many times you play it. It ensures there is always something new to discover or uncover, which can be fun when playing with friends or family.
Overall if you're a fan of classic cartoons looking for an engaging experience, Scooby-Doo in Betrayal at Mystery Mansion should be on your radar! With its intuitive mechanics, replayability factor, adjustable difficulty levels, and delightful visuals, Scooby Doo puts forth a balanced mixture of nostalgia and modern gameplay concepts – making it great for newcomers and veterans!
Mysterium Board Game
Players: 2-7 | Age: 10+ | Game Time: 40 minutes
Have you ever wanted to kickstart your next game night with a bit of mystery and suspense? Look no further than the Mysterium Board Game!
Libellud Games designed this exciting board game, which has been praised for its immersive and engaging story-driven game components. Players take on the role of ghostly spirits who must use their powers to guide an amnesiac psychic medium toward uncovering the curious events that brought them all together.
How to Play:
• Set up the board by assigning one player as the ghost and placing the character tokens onto their corresponding locations.
• Decide how long each round will last (e.g., 10 minutes).
• The ghost draws a random card from their deck and needs to give out a single clue based on it.
• The clues must contain keywords (color, person, object) for each location on the board.
• The other players need to use their imagination and intuition and analyze all possible combinations of clues to guess which token belongs to each location.
• If no player can make an accurate guess within the time frame set at the beginning of the game, then nobody receives points for that round.
• At the end of seven rounds, all players tally up their total number of correct guesses to determine the winner(s).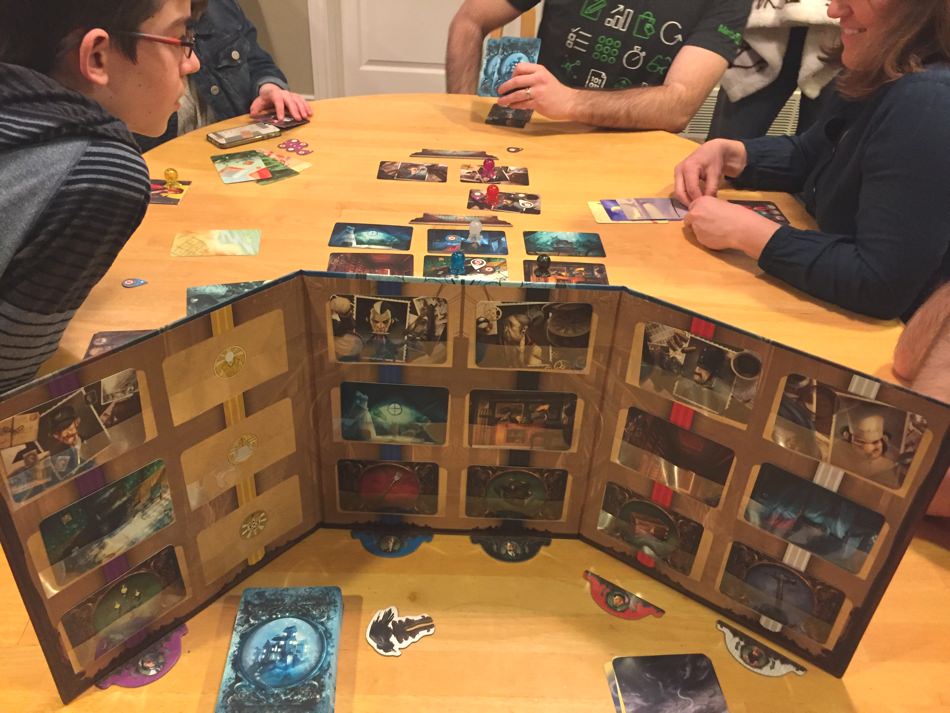 It has multiple decks of clarifying cards (ghosts), thirty-six character tokens, and up to six players with finely detailed location boards. A timer is also provided for a good time challenge while playing this delightful game.
Mysterium Board Game offers hours of entertainment for friends and family–you will get lost in its magical atmosphere! With this great game, you can experience real suspense and mystery with every turn. Investigate your case carefully; you never know what secrets may come up!
Unlock the Mystery: The 5 Benefits of Playing Board Games
Playing mystery board games can be an enjoyable and rewarding pastime. They stimulate creativity, problem-solving skills, and revisiting classic stories or mysteries. They also provide a social setting where any number of players can engage in meaningful conversations while solving the puzzles together. They provide a unique way to keep your mind active, as each game requires a strategy to win!
Promotes Creative Thinking
Mystery board games promote creative thinking as players are tasked with solving murder mystery board games by finding clues and scenarios that lead to the solution. This encourages players to think outside the box and develop creative solutions to win the perfect mystery board game.
Teaches Problem-Solving Skills
Solving a mystery is an excellent way for players to practice problem-solving skills. These can range from using logic to deduce possible outcomes to being observant when examining evidence or documents related to the mystery and planning in case of unexpected circumstances. All of these skills will help improve critical thinking and decision-making abilities.
Enhances Cognitive Abilities
Mystery board games also enhance cognitive abilities, requiring players to use their imagination, reasoning, deduction, and perceptive capabilities to solve the mystery. Additionally, playing these mystery games helps stimulate mental functions like memory, mental agility, and pattern recognition which are all critical for overall brain health.
Develops Social Skills
Playing a mystery board game with other people helps build collaboration skills since everyone must work together to find clues or piece together evidence that leads them closer to solving the case. This can be a great bonding experience and teach everyone how to collaborate better to achieve a shared goal.
Encourages Good Storytelling
One of the most fun game rewarding aspects of playing a murder mystery board game is immersing yourself in an intriguing storyline that requires you to think critically about who did it and why they did it. As you progress through each scenario, there's always something new happening that keeps your intrigue alive as well as encourages creativity when it comes time for storytelling based on what was experienced during gameplay.
Famous Mysteries of All Time:
Mysterious phenomena have always enthralled us and inspired our curiosity. From the mysterious to the unknown, these strange events challenge us to find answers and ask questions. Our imaginations run wild as we explore these phenomena and search for solutions, making them some of the world's most famous mysteries.
The mysterious disappearance of the Roanoke Colony in 1590
After settling on a remote island off the coast of North Carolina, the entire colony mysteriously disappeared without a trace.
The Loch Ness Monster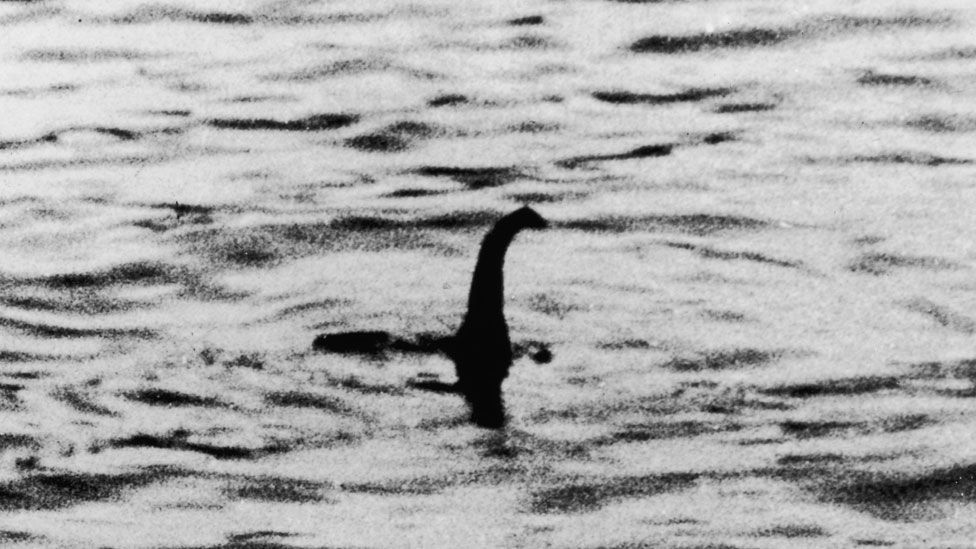 A legendary creature said to inhabit the depths of Scotland's Loch Ness, many have claimed to have seen the monster, but none has held up to scientific scrutiny.
The Bermuda Triangle
An area in the Atlantic Ocean famed for its strange disappearances of ships and aircraft, with no scientific evidence to prove any supernatural activity is responsible.
UFOs and Aliens
There have been countless reports of unidentified flying objects and sightings of alien life forms, though none has ever been authenticated.
Stonehenge
No one is exactly sure how this prehistoric monument made from enormous stones was built or what its purpose was – though there are plenty of theories!
In Summary:
In conclusion, mystery board games are an exciting way for kids to explore their problem-solving skills and challenge their creativity. They can be a great way to introduce young children to competition and strategy. With so many different options available, there's sure to be something that every kid will love. From classic detective game show-themed detective games to classic escape rooms, mystery board games have something for everyone!
It's essential to make sure you choose a suitable game for your child's age and difficulty level. Some games may require more advanced strategies than others or need to be easier for younger players. Consider the time it takes to set up and complete each game and how well it stands up against being replayed multiple times.
Investing in these mystery board games is a great way to provide kids with hours of explored entertainment while encouraging them to think critically, strategize, and use problem-solving skills they can carry into adulthood. With so many titles available, any family can find the perfect game for their next night in!
–In this blog, we discussed the best mystery board games for kids, including Simply Suspects, Clue Board Game, Catch The Crook, Escape Room, Mystery Date, Scooby-Doo in Betrayal at Mystery Mansion, and Mysterium Board Game. Hit the comments and let us know which games you'd like to hear about!